Facebook Feed
Allot of job security & business security has been taken away from many families through this pandemic / recession period. Everybody wants financial security through these tough times & most importantly into the future ! If you love Dogs & animal rescue and have dreamed about running your own business, then contact us today as Hydrodog will Provide that long term security for you ! www.hydrodog.com ...
Admire you r company and what you do!
Load more
Twitter Feed
What would you name your Big Blue Dog ? #hydrodog @ United States https://www.instagram.com/p/CFimehwDN8p/?igshid=9i3lv6ti6yqh
#franchising #hydrodog @ United States https://www.instagram.com/p/CFW6rdQJ_rK/?igshid=rjx4nxe706zw
Today is the tomorrow we were worried about yesterday ! #specialoccasions @ Hampton Beach, New Hampshire https://www.instagram.com/p/CFUYQ0HJcKj/?igshid=12xrd6s6x0pr6
Just posted a photo @ United States of America https://www.instagram.com/p/CFUX1zgjAun/?igshid=pp1mb616x4qh
Sometimes, our furbabies can be demanding, but we let them get away with it because they are soooo cute and lovable, right? How demanding is your furbaby? #iloverescuedogs #bathetosave #fureverhomefamily #animalplanet #doggrooming #rescuedogs #goodvibes #ilovedogs #doglovers
Twitter feed video.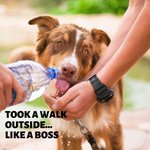 Load More...