Fetch the Best Mobile Dog Grooming Experience in
With HydroDog Mobile Dog Grooming, every dog has its day! Our mobile groomers love driving our one-of-a-kind grooming trucks to your location. It's more convenient for you than trucking your pup to a "brick and mortar" groomer, and it's fun for us to get out and about!
Ever seen HydroDog in action? Get a preview of a dog wash in action by checking our website or one of our community events. At these famous events, we give back to the community, and can wash and groom your dog, too!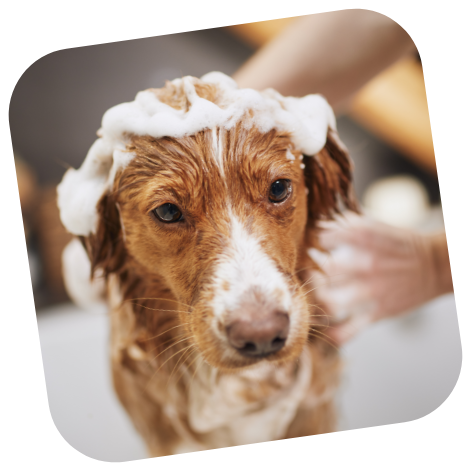 Let our trained, insured, and dog-loving groomers wash your dog!
Your canine buddy will be tail-wagging happy when he sees our van pull up!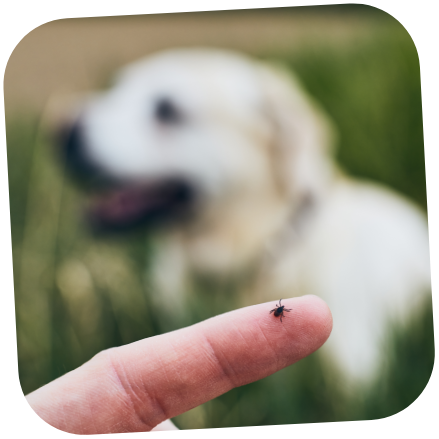 Our special tick treatments ensure your canine continues to enjoy the outdoors.
Serving these zip codes in Massachusetts: 01089, 01085, 01001, 01030
About Teska West Springfield, Westfield, Agawam, & Feeding Hills
Meet our very first franchisee, Jody Maple! Jody has always loved working with dogs, and since he joined the HydroDog team, he especially enjoys being his own boss. 🙂 Jody retired from the Air Force in 2000 as an Aircraft Crew Chief. Jody then transitioned to civilian life in Information Technology (IT), but was outsourced/laid off multiple times — only to then be replaced by the people he had trained to help him. Jody then spent some time in the service industry at an auto parts store and a national hardware store, but found the work unrewarding, not to mention all the standing on the concrete, lifting, and ladder climbing was hard on the body.
It was time for a change! Jody then became one of the first HydroDog franchisees in the United States, and is loving life with is four-legged friends and is on fire with HydroDog!
Request an appointment for your dog today!
Book your mobile dog grooming services in for a tail-wagging experience!
Receive our newsletter with updates and more!
Teska
West Springfield,
MA
United States