Fetch the Best Mobile Dog Grooming Experience in
With HydroDog Mobile Dog Grooming, every dog has its day! Our mobile groomers love driving our one-of-a-kind grooming trucks to your location. It's more convenient for you than trucking your pup to a "brick and mortar" groomer, and it's fun for us to get out and about!
Ever seen HydroDog in action? Get a preview of a dog wash in action by checking our website or one of our community events. At these famous events, we give back to the community, and can wash and groom your dog, too!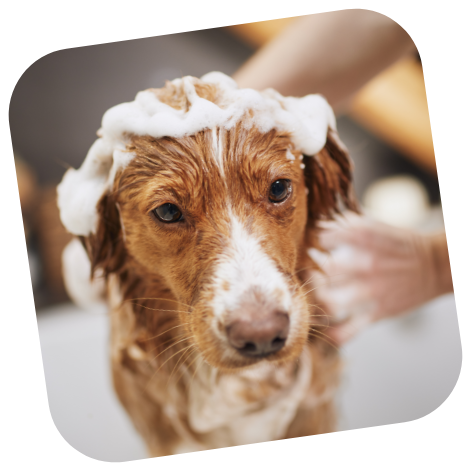 Let our trained, insured, and dog-loving groomers wash your dog!
Your canine buddy will be tail-wagging happy when he sees our van pull up!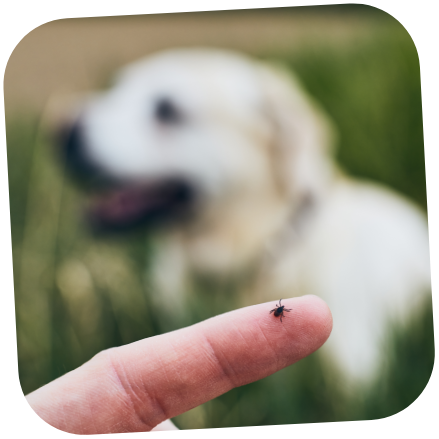 Our special tick treatments ensure your canine continues to enjoy the outdoors.
About Stella
Meet Suzi Balk, owner-operator of South Hadley's HydroDog location, which also serves surrounding areas.
Suzi and her husband Mark are also the Area Representatives for North Carolina, so they are your contacts if you wish to conduct a Bathe To Save event in coordination with your local shelter or rescue organization, or if you are interested in establishing a new HydroDog franchise in your area.
Suzi completed the intensive, five-week long HydroDog Master Grooming training at prestigious Nash Academy in Lexington, KY. HydroDog Groomers receive over 200 hours of training in dog bathing, grooming, and care. This demanding training ensures your family pet gets the care and treatment it deserves.
So schedule your dog grooming appointment TODAY – secure in the knowledge that your furry friends will be safe, loved, and well-groomed!
We'll drive our Big Blue Dog right to your door in the Charlotte, NC are within these zip codes: 28277, 28226, 28209, 28134, and 28210.
If you live or work close to those communities, contact us – we may be able to schedule a day to groom dogs near you, too.
Book your mobile dog grooming services in for a tail-wagging experience!
Receive our newsletter with updates and more!
Stella
Greenville,
SC
United States