Fetch the Best Mobile Dog Grooming Experience in
With HydroDog Mobile Dog Grooming, every dog has its day! Our mobile groomers love driving our one-of-a-kind grooming trucks to your location. It's more convenient for you than trucking your pup to a "brick and mortar" groomer, and it's fun for us to get out and about!
Ever seen HydroDog in action? Get a preview of a dog wash in action by checking our website or one of our community events. At these famous events, we give back to the community, and can wash and groom your dog, too!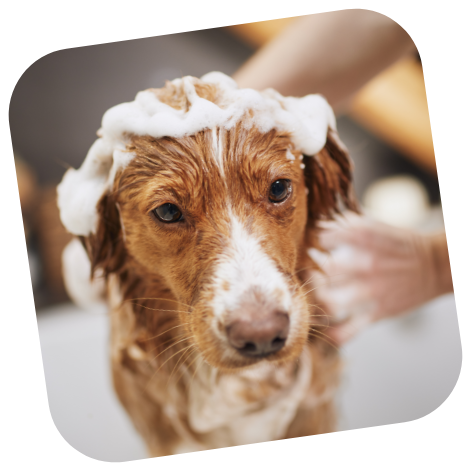 Let our trained, insured, and dog-loving groomers wash your dog!
Your canine buddy will be tail-wagging happy when he sees our van pull up!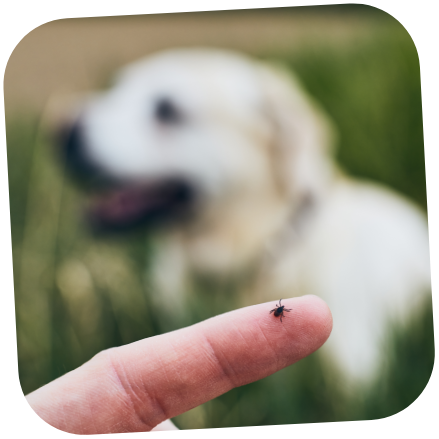 Our special tick treatments ensure your canine continues to enjoy the outdoors.
About Snoop Blue Springs
Meet Joe and Kerri Harkness, Owner operators of HydroDog "Snoop" in Blue Springs, Missouri. Kerri and Joe were introduced to the HydroDog Franchise by Melissa McFarland, the Missouri and Kansas Area Representative.
Kerri & Joe were excited to find that the HydroDog Franchise had a great business model that supports a great cause all while allowing them to nurture their lifelong love of dogs. Joe and Kerri have been married since 2001, have 4 boys, and a Great Pyrenees named Chief! Over the course of their lives they have owned dogs, cats, a gerbil, a hamster, a hedgehog, a lizard, snakes, birds, turtles, a frog and some fish! Needless to say their love for animals is limitless! Their passion, however, is fur babies!
Joe completed his intense HydroDog Grooming Academy training with Becky Walker, a trainer and groomer with 30+ years of experience. While at the academy, he learned to bathe, groom and handle your fur babies with all the love and compassion he shows his own pets. So, rest assured that the safety of your pets is of the utmost importance each time your pet is in their care. HydroDog is a spa day for your fur babies in a one on one environment without the stress of cages or other distractions. Pets deserve to be pampered in a relaxed and calm environment and they will do everything they can to ensure your dog has the best experience possible!
Being a HydroDog franchisee has been so much more than I anticipated and we are only scratching the surface! It has been such a blessing that has me excited for the future. The support system from our little team in Missouri and Kansas and from Melissa is incredible, such selflessness and willingness for us all to succeed!
Blue Springs Location Reviews
Thank you so much! You did an excellent job on our dogs. They look so cute. It is so nice to have this service come to our house! Thank you, thank you!!!
Meredith T
Blue Springs, MO
This was the best experience for me and my dog! She felt so comfortable and relaxed like she'd been going to the HydroDog truck her whole life when in fact it was her first time. She came back smelling wonderful and so cute in her rainbow tie! They are very knowledgeable and fair.
Jami P
Blue Springs, MO
Joe did a fantastic job on Huck and Pearl! Huck our lab was very calm to him with treats. Pearl who is extremely timid walked up to him while I was paying and licked his hand. She only does that for me & rarely will walk up to anyone she doesn't know. He was very thorough and gave her the best cut!
Ashley P
Blue Springs, MO
Book your mobile dog grooming services in for a tail-wagging experience!
Receive our newsletter with updates and more!
Snoop
Blue Springs,
MO
United States