Fetch the Best Mobile Dog Grooming Experience in KC Northlands, Parkville, and Gladstone
With HydroDog Mobile Dog Grooming, every dog has its day! Our mobile groomers love driving our one-of-a-kind grooming trucks to your location. It's more convenient for you than trucking your pup to a "brick and mortar" groomer, and it's fun for us to get out and about!
Ever seen HydroDog in action? Get a preview of a dog wash in action by checking our website or one of our community events. At these famous events, we give back to the community, and can wash and groom your dog, too!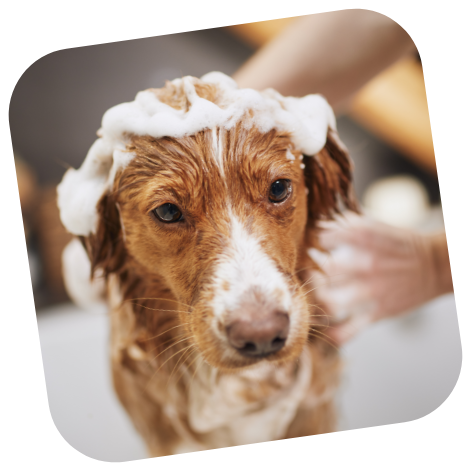 Let our trained, insured, and dog-loving groomers wash your dog!
Your canine buddy will be tail-wagging happy when he sees our van pull up!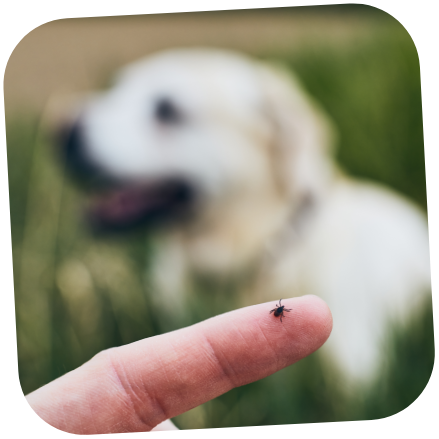 Our special tick treatments ensure your canine continues to enjoy the outdoors.
About Ozzy KC Northlands, Parkville, Gladstone
Meet The Team!
Ashley Jackson, owner of HydroDog "Ozzy" in Kansas City, Missouri. Ashley has an extensive background in healthcare, but has always had a love for dogs, and a lifelong goal of being an entrepreneur. Ashley is a native of rural Northeast Missouri but has lived in Kansas City since 2007 with her boyfriend Charles and their Aussiedoodle Ozzy and labradoodle Millie.
Lead Groomer-Tyler Stout. Tyler services the Northland areas for HydroDog "Ozzy". Tyler completed his intensive hands on training at HydroDog grooming academy, taught by Becky and Jay Walker who have 30+ years of grooming experience. He learned about bathing, grooming and the importance of safety for your pet. Tyler resides in Smithville, MO with his wife and four children as well as their 2 dogs.
We will always put the safety and well-being of your furry family member as her top priority. With HydroDog's one on one environment, your pet will receive all of the undivided care and attention. We want your pet to feel safe, calm and loved just as she would want her own pet to feel while being groomed and will do everything she can to make sure your pet has the best experience possible!
KC Northlands, Parkville, Gladstone Location Reviews
I love HydroDog Ozzy! My fur babies are always treated with such great care and look fantastic!!
Buffy T
North Kansas City, MO
Ashley is Amazing with my 2 Yorkies!! She pulls up and my dogs get so excited to see her. She treats them like they are hers and they look so great when she gets done with Fenway and Abby. Thank you HydroDog and Ashley!!! You're the best!
Gina U
Kansas City, MO
Had our first HydroDog appointment today and already looking forward to the next! Ashley was so great with my dog Jack and I was 100% satisfied with the grooming! Would recommend HydroDog (and Ashley!) to everyone!
Jillian H
Kansas City, MO
Book your mobile dog grooming services in for a tail-wagging experience!
Receive our newsletter with updates and more!
Ozzy
North Kansas City,
MO
United States