Fetch the Best Mobile Dog Grooming Experience in
With HydroDog Mobile Dog Grooming, every dog has its day! Our mobile groomers love driving our one-of-a-kind grooming trucks to your location. It's more convenient for you than trucking your pup to a "brick and mortar" groomer, and it's fun for us to get out and about!
Ever seen HydroDog in action? Get a preview of a dog wash in action by checking our website or one of our community events. At these famous events, we give back to the community, and can wash and groom your dog, too!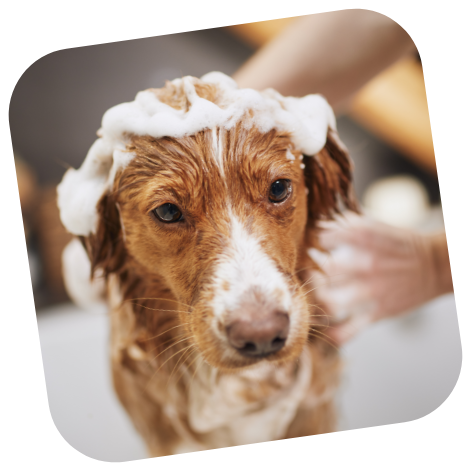 Let our trained, insured, and dog-loving groomers wash your dog!
Your canine buddy will be tail-wagging happy when he sees our van pull up!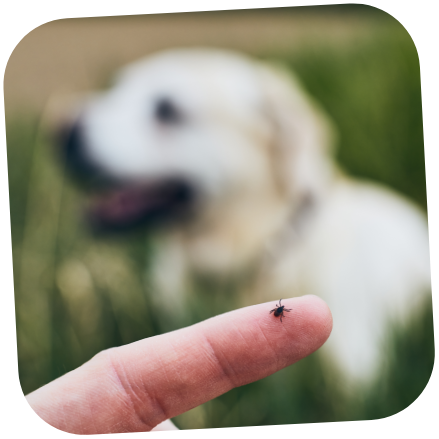 Our special tick treatments ensure your canine continues to enjoy the outdoors.
Meet Paul and Amy from Papillion NE. Paul will be leaving behind 40 + years as a manager in the automotive service industry and Amy will help part-time while continuing her healing work as a cardiac nurse which she has done for 14 years. Paul and Amy have been together for 19 years and have rescued a total of 6 Shiba Inus.
About Oliver Papillion
Change causes anxiety. Change is hard and can be very scary. Change is a whole lot of things but mostly, change is necessary. My husband Paul and I came to this realization a while ago but didn't know what to do about it. He was frustrated and burned out in his career after 40 years and I didn't know how to help him get to where he wanted to be. He has always wanted to own his own business and be his own boss. I was afraid of the change and the uncertainty of being a business owner. I was afraid of risking our wonderful life to take a chance but I knew we needed to do something different.
One afternoon Paul approached me about something he had been looking into and was really excited about: HydroDog Mobile Dog grooming! I could feel his excitement as he told me about it; there was an enthusiasm in his voice I had not heard in a long time. I was hooked! I got excited butterflies in my stomach and I was elated to see him so happy and eager to get going. I wanted this for him and I wanted this for us!
We bought our franchise and marked our territory in August of 2020 and started operating HydroDog Oliver the last week of September. It was a whirlwind journey and with the help of our local master franchisor, Kylee Hudson, we were able to navigate it successfully and have a lot of fun in the process! Paul spent time at grooming school and I was able to spend a week there learning some new skills as well. Initially, I was not sure of my specific role in the business but the transition to co-owner and operator has been seamless! It has been wonderful to be able to work alongside my husband in the Big Blue Dog on occasion and help grow our business doing the social media posts and scheduling! I truly feel this has brought us closer and given us a great deal more time to spend together in general. We have also met a lot of wonderful dog owners and other HydroDog franchisees. We certainly feel like part of a loving and supportive family!
I am so delighted that this opportunity with HydroDog came to us when it did, it was a risk worth taking and a change worth making even though it was scary!
Papillion Location Reviews
Paul and Amy were SO easy to work with! They do a fantastic job with communication. Paul text me to see if he could come a little early for our appointment and that worked out great for us! He got a face full of kisses upon arrival from Chester. Paul was extremely patient with our big baby Chaz.
Whittney Gillespie
Omaha, NE
Paul and "Oliver" just left my house. My shorkie looks like a new pup and smells amazing! She's so soft and is just strutting around knowing how cute she is. You won't be disappointed if you give these guys a call!
Traci Florez
Omaha, NE
Paul did a fantastic job with my two pups! They look so clean and fresh and I was able to keep my workday going since they come right to my driveway!
Kate Womack-Weimer
Omaha, NE
Book your mobile dog grooming services in for a tail-wagging experience!
Receive our newsletter with updates and more!
Oliver
Papillion,
NE
United States