Fetch the Best Mobile Dog Grooming Experience in
With HydroDog Mobile Dog Grooming, every dog has its day! Our mobile groomers love driving our one-of-a-kind grooming trucks to your location. It's more convenient for you than trucking your pup to a "brick and mortar" groomer, and it's fun for us to get out and about!
Ever seen HydroDog in action? Get a preview of a dog wash in action by checking our website or one of our community events. At these famous events, we give back to the community, and can wash and groom your dog, too!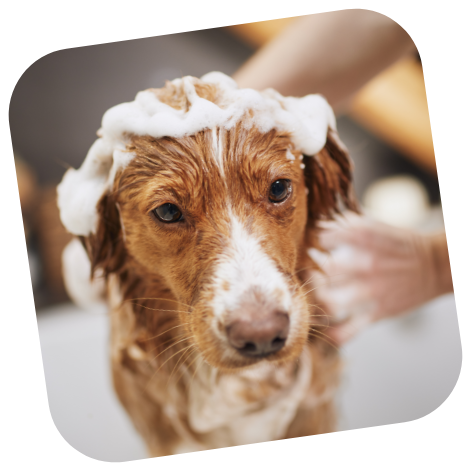 Let our trained, insured, and dog-loving groomers wash your dog!
Your canine buddy will be tail-wagging happy when he sees our van pull up!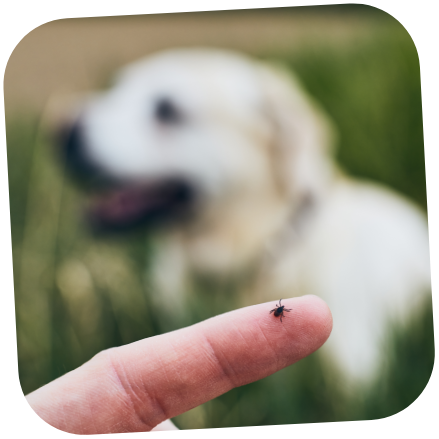 Our special tick treatments ensure your canine continues to enjoy the outdoors.
About Mack
Hi, I'm Jamie Zaretsky, your HydroDog groomer! I live in Frederick with my husband, son, and our two dogs, Mack and Loki . My husband and I are Floridian transplants and have been living the Maryland life for almost 10 years now and don't ever plan to leave. We love it, especially our Frederick town! Frederick proud!
I have been involved with dogs my whole life from a rescue/rehab position as well as grooming! Dogs are my love language!
For 12 years I had worked as a healthcare employee full time, specifically in Radiology. I have always gravitated to occupations and hobbies that have allowed me to help others, humans and K9 alike. It is so important to me to continue my journey in helping dogs and reducing our euthanasia rate in this country! So I have decided to return to my roots and get back to my true passion of helping our fur babies and give them the best life to live.
Giving your doggos a relaxing spa day while giving back to our prideful community is my goal!
See y'all soon!
I look forward to meeting you and your furry family members!
Frederick Location Reviews
Our lady lab LOVES when she gets her grooming done. Jamie is SO patient with her and allows her to use a ramp to get in and out of the van since she has a lot of issues. We are so glad to have a mobile groomer, it's just not possible to do anymore.
Kim Dorough
Frederick, MD
Book your mobile dog grooming services in for a tail-wagging experience!
Receive our newsletter with updates and more!
Mack
Frederick,
MD
United States