Fetch the Best Mobile Dog Grooming Experience in
With HydroDog Mobile Dog Grooming, every dog has its day! Our mobile groomers love driving our one-of-a-kind grooming trucks to your location. It's more convenient for you than trucking your pup to a "brick and mortar" groomer, and it's fun for us to get out and about!
Ever seen HydroDog in action? Get a preview of a dog wash in action by checking our website or one of our community events. At these famous events, we give back to the community, and can wash and groom your dog, too!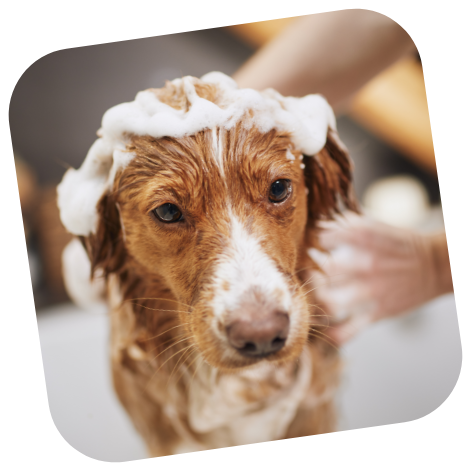 Let our trained, insured, and dog-loving groomers wash your dog!
Your canine buddy will be tail-wagging happy when he sees our van pull up!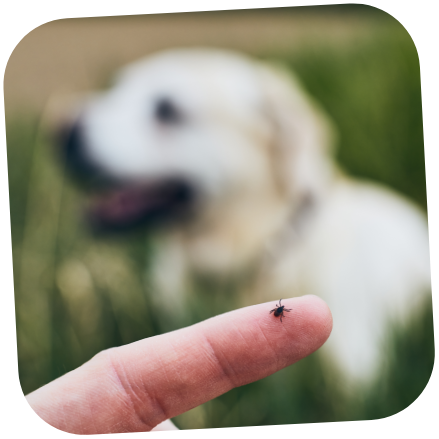 Our special tick treatments ensure your canine continues to enjoy the outdoors.
About Lucky
Meet Jenna Brown, owner-operator of Virginia Beach, VA's HydroDog location.
Jenna is a native to the Virginia Beach area and has always had a passion and love for animals. She currently has a rescue Cat named Havana who was found stray, and an American PitBull rescue named Maddy who now gets spoiled everyday of her life.
Jenna completed her intensive hands on training at HydroDog grooming academy, taught by Karen Silva who has 40 years of grooming and training experience. It is here where Jenna learned bathing, grooming, and most importantly safety for your furry family member. She will always put the safety of your dog over all else and is happy to provide this service where your dog can be pampered and cared for properly in a calm one-on-one environment.
Jenna is also the HydroDog Area Representative for the State of Virginia. That means if you or someone you know would be interested in an amazing opportunity to save dogs with our Bathe to Save events, control your own schedule, and give dogs their own special day, then contact her today about owning your own HydroDog franchise!
Book your mobile dog grooming services in for a tail-wagging experience!
Receive our newsletter with updates and more!
Lucky
Virginia Beach,
VA
United States