Fetch the Best Mobile Dog Grooming Experience in
With HydroDog Mobile Dog Grooming, every dog has its day! Our mobile groomers love driving our one-of-a-kind grooming trucks to your location. It's more convenient for you than trucking your pup to a "brick and mortar" groomer, and it's fun for us to get out and about!
Ever seen HydroDog in action? Get a preview of a dog wash in action by checking our website or one of our community events. At these famous events, we give back to the community, and can wash and groom your dog, too!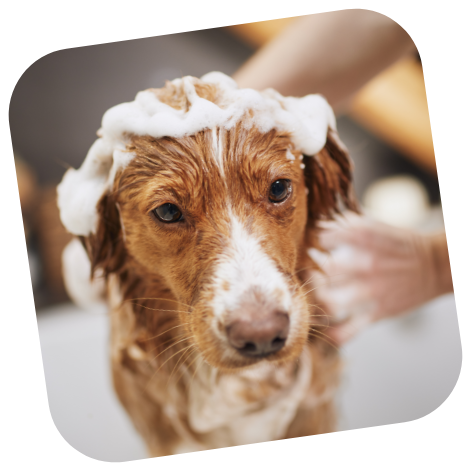 Let our trained, insured, and dog-loving groomers wash your dog!
Your canine buddy will be tail-wagging happy when he sees our van pull up!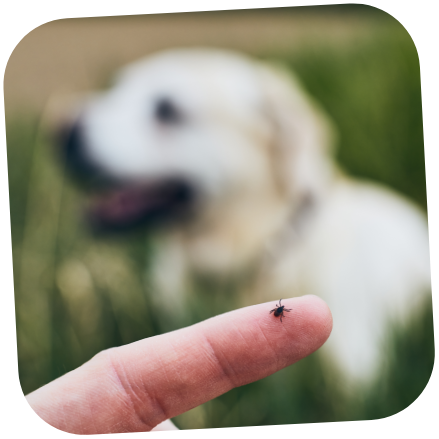 Our special tick treatments ensure your canine continues to enjoy the outdoors.
HydroDog Kizzy services the Greater Beaumont area. We service the following zip codes: 77701, 77702, 77703, 77704, 77705, 77706, 77627, 77630
About Kizzy Greater Beaumont Area
A Veteran, family man, friendly neighbor, and animal lover!
Owner of HydroDog Kizzy, Marcus and his family are newly relocated to Beaumont, Texas, after he and his wife's combined service time of 15 years in the Army. Before becoming a Texan resident, Marcus worked as a Commercial Pilot flying both fixed-wing and helicopters. When the pandemic happened, Marcus saw this as a new opportunity to make a difference closer to home. A proud owner of three doodles (Zeus, Nyla, and Carrol) Over the past two years, professional mobile dog groomers have mentored and trained Marcus. To perfect his trade, he continuously looks for innovative technology and grooming techniques to ensure your fur babies have the best possible grooming experience. This amazing quest led him to HydroDog!
HydroDog Kizzy is a mobile grooming luxury spa service that offers your beloved pet a stress-free cageless environment. Your pet receives a full-service, professional groom right at home! HydroDog's custom-designed grooming van does not rely on external water or electrical hookup. The van is heated and air-conditioned with fresh internal water and everything needed for your pet's groom. Your pet is kept safe and secure. Since Marcus comes to you, the groom is more convenient and less stressful for both you and your pet! Marcus is excited and passionate about providing the best results possible, ensuring your fur babies stay huggable because our dogs are not just pets; they're family! Marcus provides a mobile grooming experience that is fun, safe, and relaxing for all involved! Thank you for considering Marcus for all your dog's grooming needs! If you're looking for a mobile groomer who will treat your pet with the utmost respect and professionalism, look no further!
Book your mobile dog grooming services in for a tail-wagging experience!
Receive our newsletter with updates and more!
Kizzy
Beaumont,
TX
United States