Fetch the Best Mobile Dog Grooming Experience in
With HydroDog Mobile Dog Grooming, every dog has its day! Our mobile groomers love driving our one-of-a-kind grooming trucks to your location. It's more convenient for you than trucking your pup to a "brick and mortar" groomer, and it's fun for us to get out and about!
Ever seen HydroDog in action? Get a preview of a dog wash in action by checking our website or one of our community events. At these famous events, we give back to the community, and can wash and groom your dog, too!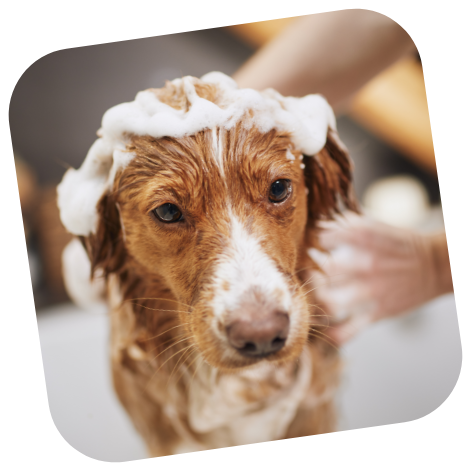 Let our trained, insured, and dog-loving groomers wash your dog!
Your canine buddy will be tail-wagging happy when he sees our van pull up!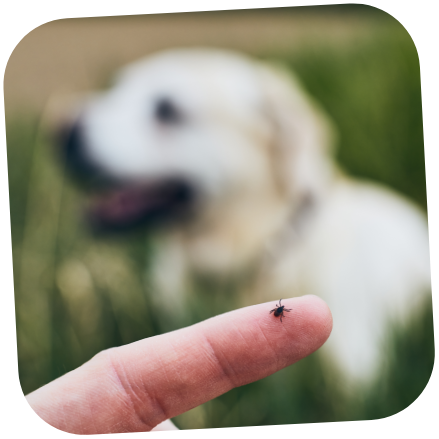 Our special tick treatments ensure your canine continues to enjoy the outdoors.
HydroDog Harper services Longmont and surrounding areas! We provide one-on-one quality care for your family pet along with convenience for you. Look out for our Big Blue Dog, you can't miss us! Book now for your pet's very own Spa Day!
About Harper in Longmont, CO and Surrounding Areas
Are you tired of fighting with your dog to get in the car to get them to their groomer?
Does your dog get anxious and stressed out with the idea of going to the grooming salon?
Is your dog an elderly dog who would benefit having a quiet environment and not have to be kenneled while they wait around before and after their groom appointment?
Do you wish the grooming process can be more convenient for you? Mobile grooming is a great solution for all these problems.
Hello and Welcome to our page! We are Marijune and Aubrie, a mother/daughter team, who loves dogs and making them clean and beautiful. Harper is our mobile van where all the magic happens. As mobile groomers, we offer the conveninece of coming to you and working right outside your door. Not only is convenience a benefit to you, mobile grooming is a great benefit for your family pet. With mobile grooming, your pet will never be kenneled! They go in, have their spa day, then they go back to their home. No other dogs will be getting serviced other than yours so no over stimulation by barking and whining by other dogs that can cause anxiety and stress. Plus, they get to see the same people each and everytime resulting a bond and a trusting relationship between us and you family member.
We know your pet is not just a pet, they are family. We have two of our own and our lives are better because of them. Each dog is different and each require different attention. We make sure every dog we have the pleasure of working with has the best possible experience and receive lots of love as if they are one of our own family member. We thank you for chosing and entrusting us to assist in keeping your four legged family member happy, healthy, and beautiful!
Book your mobile dog grooming services in for a tail-wagging experience!
Receive our newsletter with updates and more!
Harper
Longmont,
CO
United States