Fetch the Best Mobile Dog Grooming Experience in
With HydroDog Mobile Dog Grooming, every dog has its day! Our mobile groomers love driving our one-of-a-kind grooming trucks to your location. It's more convenient for you than trucking your pup to a "brick and mortar" groomer, and it's fun for us to get out and about!
Ever seen HydroDog in action? Get a preview of a dog wash in action by checking our website or one of our community events. At these famous events, we give back to the community, and can wash and groom your dog, too!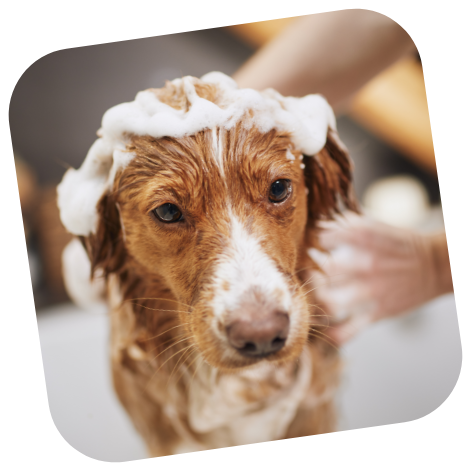 Let our trained, insured, and dog-loving groomers wash your dog!
Your canine buddy will be tail-wagging happy when he sees our van pull up!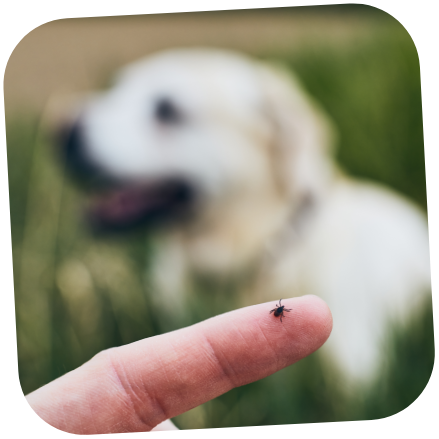 Our special tick treatments ensure your canine continues to enjoy the outdoors.
About Gypsy Bayside
Hey there! My name is Amelia an I'm the owner of HydroDog Gypsy in Virginia Beach! I have worked with animals, mainly dogs for my entire life. I started by volunteering in shelters at a very young age which lead me to pursuing a degree in Animal Science from the University of New Hampshire. During my college years, I worked at a veterinarian hospital, horse barn and a dog daycare and boarding facility. I took a grooming class in college as well. After graduating from UNH I moved to Virginia Beach where I immediately started working at a dog daycare and boarding facility. I worked my way up from staff assistant to manager during my three years employed there. It was then that I realized I was ready to make something my own. After I had spoke to Jenna Brown, the Virginia representative, I knew this was what I wanted to do. Between my passion for and understanding of dogs and medical knowledge I knew it was the perfect fit.
I grew up in Upstate New York and now live in Virginia Beach with my two big headed pit bulls, Shadow and Dottie. I absolutely have fallen in love with this adventure and love meeting every dog and being able to make their day a little better. I will always treat your pup with kindness and patience and can always guarantee that your dog is safe with me!
Book your mobile dog grooming services in for a tail-wagging experience!
Receive our newsletter with updates and more!
Gypsy
Virginia Beach,
VA
United States