Fetch the Best Mobile Dog Grooming Experience in
With HydroDog Mobile Dog Grooming, every dog has its day! Our mobile groomers love driving our one-of-a-kind grooming trucks to your location. It's more convenient for you than trucking your pup to a "brick and mortar" groomer, and it's fun for us to get out and about!
Ever seen HydroDog in action? Get a preview of a dog wash in action by checking our website or one of our community events. At these famous events, we give back to the community, and can wash and groom your dog, too!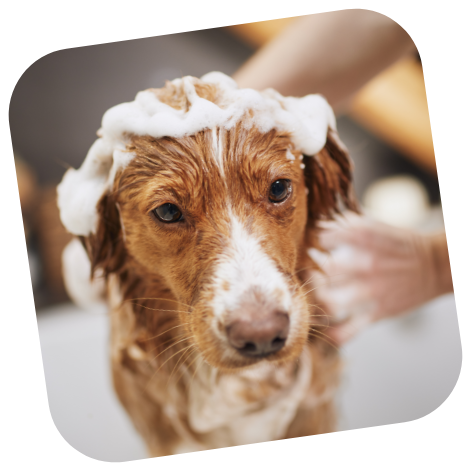 Let our trained, insured, and dog-loving groomers wash your dog!
Your canine buddy will be tail-wagging happy when he sees our van pull up!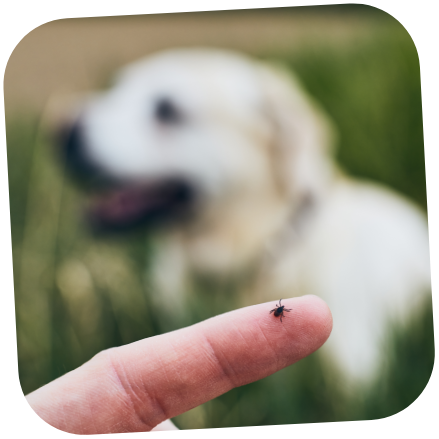 Our special tick treatments ensure your canine continues to enjoy the outdoors.
About George
My name is Valerie Kelley. I have been grooming dogs since 2009. I enjoy bathing/grooming dogs and seeing the dogs happy as they get groomed and leaving the truck stress free. HydroDog is a perfect opportunity for me because I have dreamt of owning a mobile dog grooming business for many years. I love the bonus that HydroDog offers with helping to save sheltered dogs and find them forever homes. I have 2 kids, Wyatt and Skyler, who both love animals. I have a cat named Jasper, who enjoys being at your feet and hitting you any chance he gets. I have a Bullmastiff named Lazlo, who enjoys playing with the kids and chasing the cat. And I have an 8 year old mixed dog named Rhody, who tries to keep everybody in their place. I am excited to meet you and your fur-babies!
Book your mobile dog grooming services in for a tail-wagging experience!
Receive our newsletter with updates and more!
George
Overland,
MO
United States