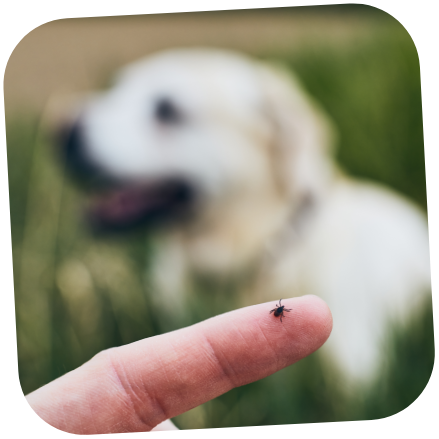 HydroDog applies a treatment that is safe for your dog but fatal to fleas. The groomer will assess the situation and make recommendations from there.
HydroDog groomers will safely remove the tick and check the fur for additional.
Skunks and Other Stinky Situations
HydroDog to the rescue. No matter what or who your dogs ran into, let us handle the stinky situation. Our groomer will assess and treat.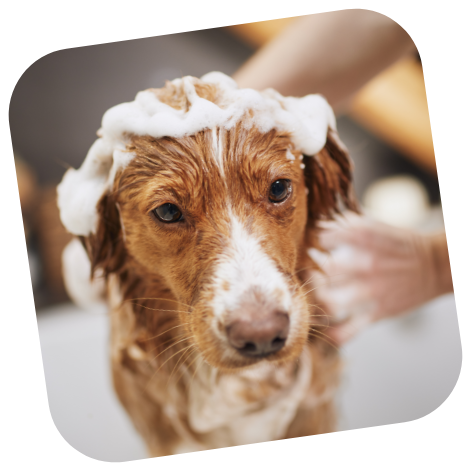 A HydroDog bath includes brushing,  a deep clean wash, nail filing and or clipping, ear cleaning, sanitary, and paw pad clean up.  Our state-of-the-art mobile HydroDog vehicles provide a temperature-controlled stress-free environment.  We always use safe and clean products free of harsh chemicals.  Every bath is finished with a towel dry, brush, and blow out to leave your furry friend happy, healthy, and smelling good.
We offer full-service grooming wherever you may be. Let HydroDog come to you. Our grooming packages include a HydroDog bath plus a haircut to keep your furry friend's coat healthy and looking their best. We pride ourselves in being the first choice for neighborhood pets.
Get your furry friend pampered and looking their best with HydroDog - find a local mobile groomer near you today!
Receive our newsletter with updates and more!