Get Your Paws on the Best Mobile Dog Grooming Experience!
Find Your Nearest HydroDog and Get Your Pup Pampered in Style!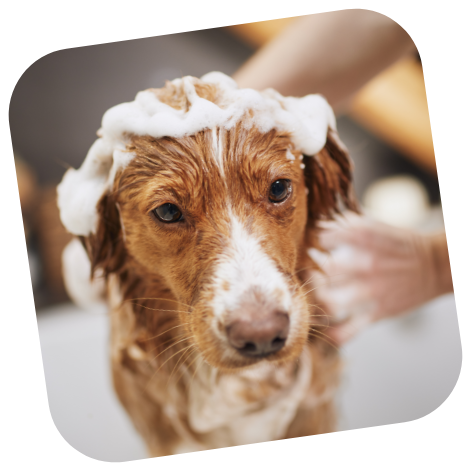 A HydroDog bath includes brushing,  a deep clean wash, nail filing and or clipping, ear cleaning, sanitary, and paw pad clean up.  Our state-of-the-art mobile HydroDog vehicles provide a temperature-controlled stress-free environment.  We always use safe and clean products free of harsh chemicals.  Every bath is finished with a towel dry, brush, and blow out to leave your furry friend happy, healthy, and smelling good.
We offer full-service grooming wherever you may be. Let HydroDog come to you. Our grooming packages include a HydroDog bath plus a haircut to keep your furry friend's coat healthy and looking their best. We pride ourselves in being the first choice for neighborhood pets.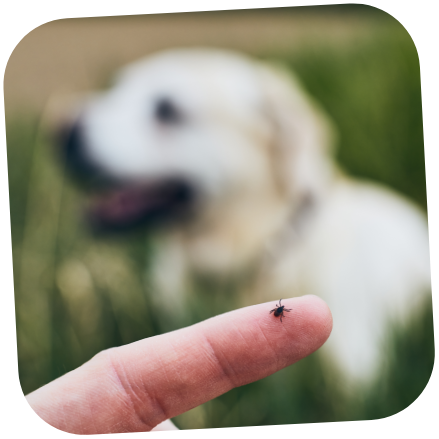 Fleas and ticks happen and we can help. We check for fleas and ticks and can take care of these bugs as an add-on service. Your groomer can assess the severity and recommend if further treatment is necessary.
Why Choose a Mobile Groomer?
If you're a dog owner, you know how important it is to keep your furry friend clean and well-groomed. But with our busy lives, it can be tough to find time to take your pup to the groomer. That's where mobile dog grooming comes in! With this service, a fully equipped salon rolls up right to your doorstep, saving you time and hassle. Plus, your dog will appreciate the reduced stress of not having to leave their familiar surroundings.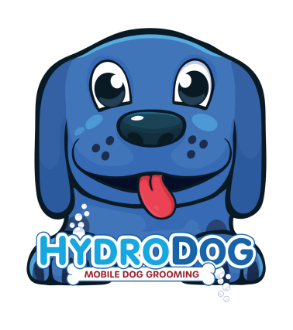 HydroDog is every dog lover's dream come true! It's a mobile dog grooming salon that travels to your doorstep. They offer a wide range of grooming services, including nail clipping, ear cleaning, haircuts, and baths. All of their products are eco-friendly and hypoallergenic, which means that they're safe for dogs with sensitive skin. HydroDog is also on a mission to help out animal shelters across the country by giving back a portion of their revenue to these organizations. So, not only are you treating your furry friend to a spa day, but you're also contributing to a good cause. With a team of trained and experienced groomers, HydroDog ensures that your pup gets the best possible care while you sit back and relax.
Greg is so personable and great with my pups! Mia and Chance are treated like family when he comes to wash them. Not only is he kind and gentle to my old lady and teenage pup, but he always reaches out to see if we are satisfied with our service and to let me know my pups are done if I'm not home. I love the open communication and of course the flexibility of this service.
Stephanie Marcum
Excelsior Springs, MO
Such a good experience!! Our Winnie Cooper loved it, which is huge. Normally, I have to carry her into the groomers while she whines. She ran right out the front door with Greg and never looked back. And she came back so happy, normally she will hide and pout for several days. We will never use anyone else, if my Winnie Cooper is happy, I'm happy!
Melissa McAtee
Kansas City, MO
I couldn't be more impressed with my Arlo. He is SO handsome, and smells SO good. Very affordable. Friendly. Convenient.
Kylee Tate
Kansas City, MO
So happy with the cut! You gave ralph a wonderful transformation. Thank you for giving him special attention. He is deaf and you treated him wonderful.
Cherrie Lawhon
Kansas City, MO
As a mobile dog grooming service, safety and hygiene measures are our top priority. Here are three important things we do to keep your furry friend and our team safe and clean:
We use only high-quality cleaning solutions and disinfectants. Not only do we want to make sure that your dog's coat looks and feels great, but we also want to make sure that we eliminate any harmful bacteria and germs that could harm your pup or be transferred to other dogs. That's why we use only top-of-the-line cleaning solutions and sterilizers to keep our equipment and work area as clean as possible.
We follow strict grooming protocols and use specialized tools. We know that every dog is unique, which is why we take extra care to make sure that we are using the right tools and techniques for each individual dog. Our grooming protocols include everything from checking for fleas and ticks to trimming nails and cleaning ears. We also use specialized tools like dematting combs and scissors to make sure that your dog's coat is well-groomed and free from tangles and mats.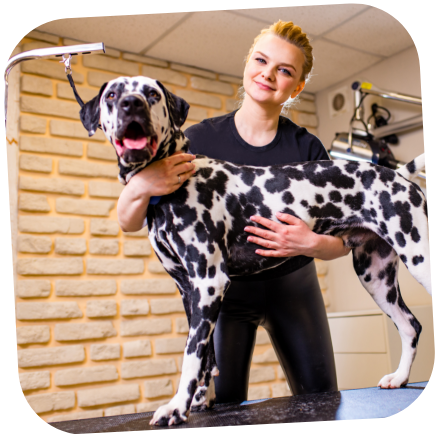 We prioritize safety in everything we do. Whether it's taking extra care to make sure that your dog is comfortable and calm during the grooming process or ensuring that our team is taking every possible safety precaution, we always make safety our top priority. We also take the time to get to know your dog's individual needs and preferences so that we can provide personalized care that's just right for them.
Mobile grooming is grooming that comes to you. It is professional grooming in a custom HydroDog vehicle that arrives at your door to take care of your pet's grooming needs. Mobile pet grooming is preferred by most of today's busy pet owners. The convenience for you and the 1:1 attention for your pet make it desirable to use a mobile grooming service. HydroDog is completely equipped to afford you the highest standard of care and service. Our vehicles furnish electricity to the back end of the truck and a water heater ensures the perfect bath temperature with a therapeutic bathing system that deep cleans and soothes your pet's skin and coat.
Typically anywhere from 30 minutes to 2 hours. Our first visit may take longer as we are getting to know your pet and maintenance of your pet's coat. Times are based on the size of the pet, coat condition, hair length, etc. (very hairy and/or large dogs understandably take longer). 
We can usually book your appointment within days. However, there are times during the year which become very busy and it is recommended to schedule as far as 1 or 2 weeks ahead by using our online booking system on our web site or by giving us a call. 
Unleash the paw-fect grooming experience—find a HydroDog groomer near you!
Receive our newsletter with updates and more!